Oh, this is a good one!! Thanks Laura, for posting it -
I didn't have any bread, so I used a 'sandwich thin' that a lot of us have been buying at Costco and it worked great.
I also used my 'big' muffin tin, but I still wouldn't get all the egg in it.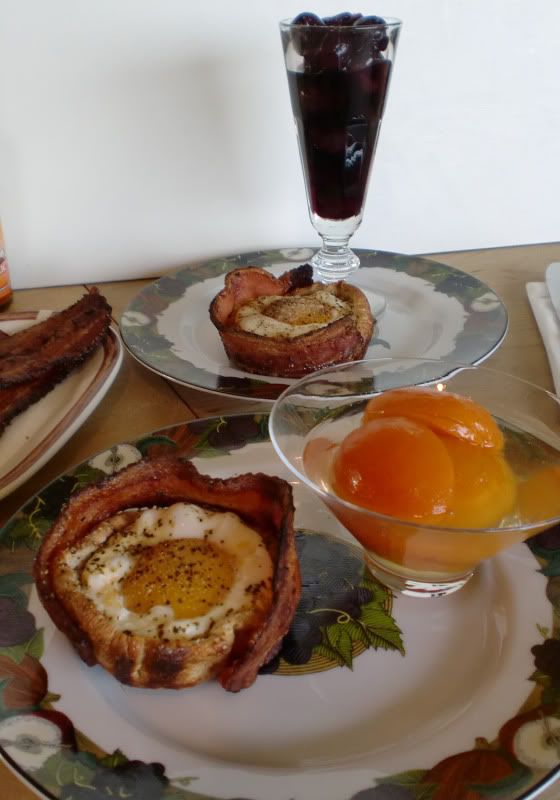 Roy is still raving (2 hours later) about how much he liked this breakfast. Didn't get the champagne glasses in, tho.
Retired and having fun writing cookbooks, tasting wine and sharing recipes with all my friends.
www.achefsjourney.com