William has really gotten into cooking at the camp lately. Today he cooked up some BBQ and fixin's. I know this looks pretty primitive...the man has got to get a table. But not bad for an antique propane stove from a 1948 Coachman camper his parents used to have parked on a lot at the beach.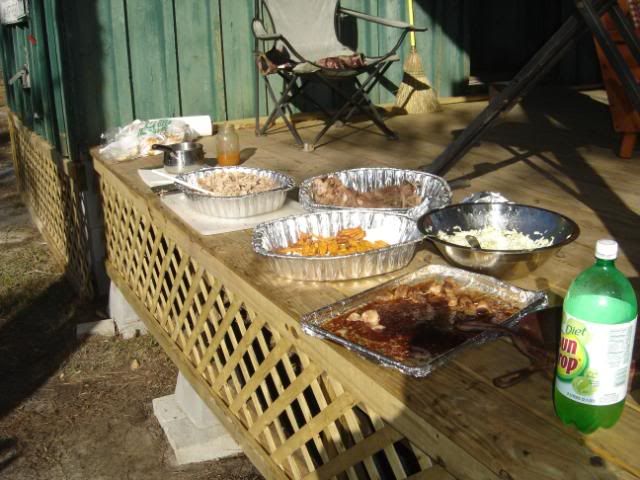 Also, if you look
here
, you will see the camp has come a long way. But this is a long way from where we want to go.
BTW, the building was moved from our property here at the lake. William's father built that himself when William was a little boy. His little jacket he wore on a visit while it was being built still hangs on a nail inside.