Just going through some older issues over the past few weeks and have been finding 'new gems' to try and recipes I meant to try, but never got around to it. This was one of them.
Bistecca Sandwich with Roasted Pepper Mayonnaise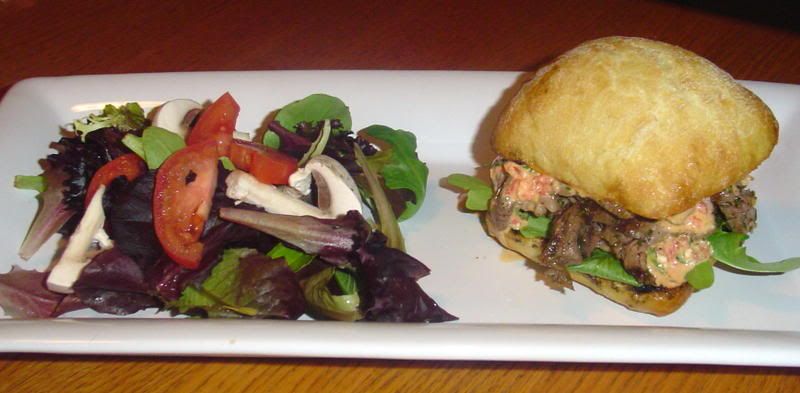 We had these during the game last night. These really hit the spot! Grilled ciabatta rolls, greens, grilled steak and what really brings the flavors and textures all together is the
Roasted Red Pepper Mayonnaise with Gorgonzola and Shallots
. I mean, I knew it would be good, but I wanted to pour this stuff in a wine glass and drink it!
This was a winner that we will do again, and often.
"Time you enjoy wasting is not wasted time."
Laura