Okay I am so sick and the kids went to my mom's house, but I had to share this with someone. It came in the mail today. It is our
Family Legacy
cookbook!
I have been working on this for several months and now it's in my hands! This has been a fun project and a wonderful way to commemorate our family's favorite recipes.
I made the paperback version so that everyone could afford to buy one or several, if needed. Then I made the hardcover version as a gift to my MIL.
Here is
The Cover
The spine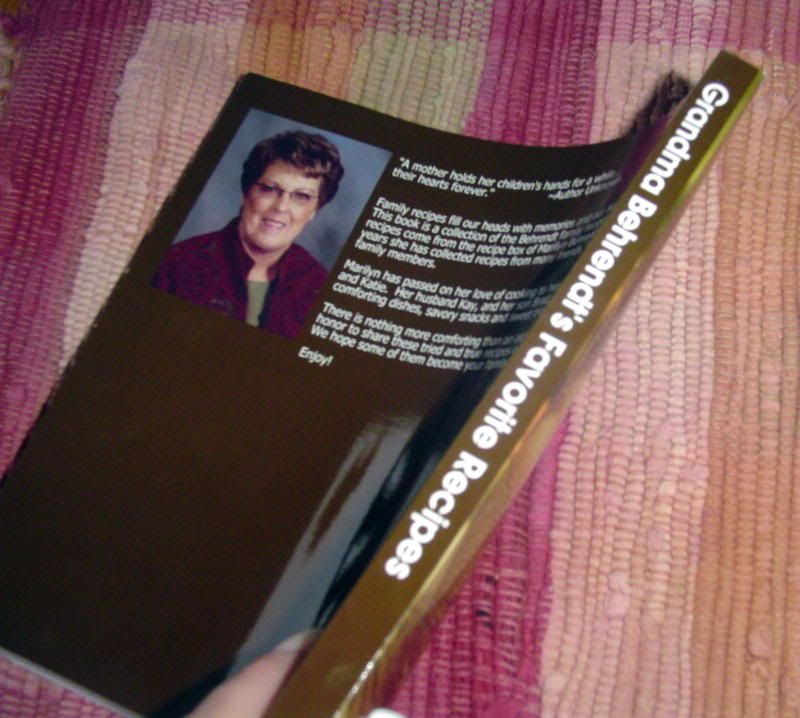 The middle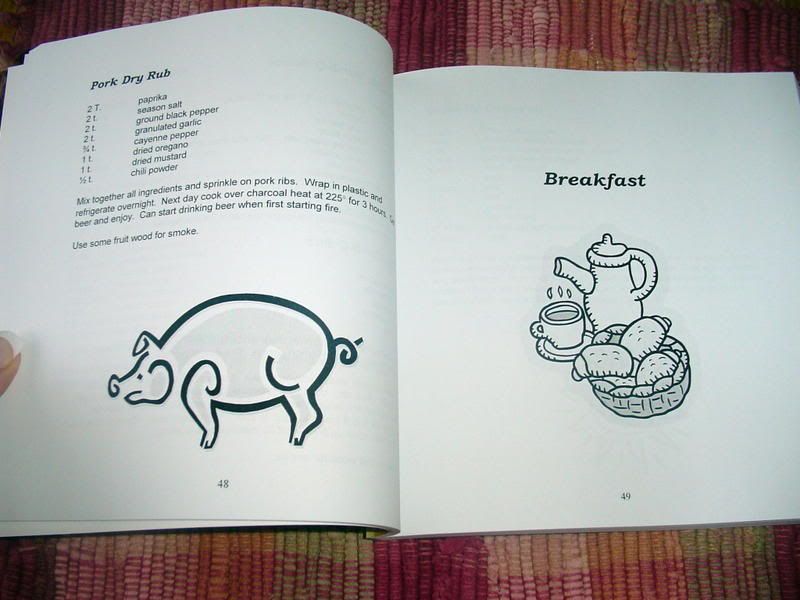 and here are both
hardcover and paperback
next to each other: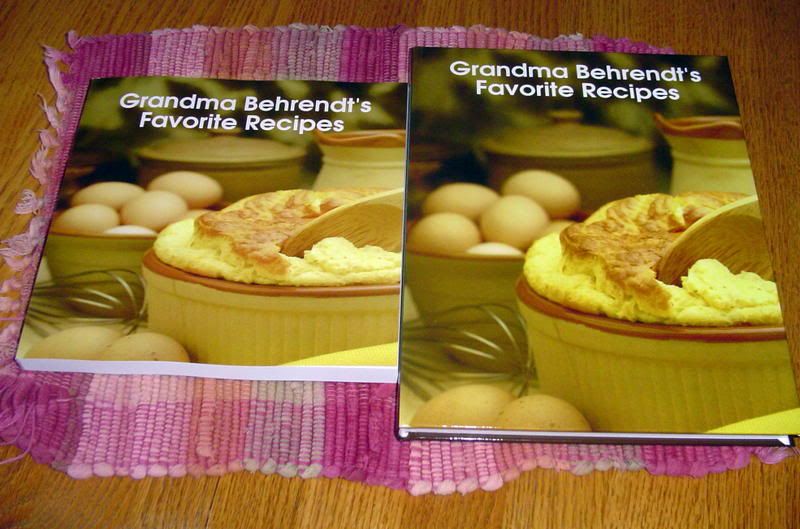 I made both of these at
www.lulu.com
it is a great way to self-publish books. As you can see, when the finished product is in your hands, it's worth it. The website is set up so that any family member can purchase the amount of books they want and the books are sent directly to them. The prices are reasonable and the quality is excellent. (IMHO)
Anyway just thought I would share this great site and my new books with ya'll. I am glad I can enjoy the book and put the project to rest.
Now I am putting myself back to bed! (maybe after I read a few posts, now that I'm up)
"Time you enjoy wasting is not wasted time."
Laura