My good friend Don Kaiser called last nite to describe a dish that a friend (or brother?) of his had seen on TV – that was a filled piece of fish and it was stuffed with crab, prawns and scallops, and had a sauce that might have been a hollandaise sauce. I think that's all Don knew about the dish and wanted to know how he should put it together.
So, this morning I got to play. Don is not crazy about hollandaise sauce, so that was out. From thinking about it in the middle of the darn night, I knew pretty much what I wanted the 'stuffing' to be. That just left the sauce to really play with.
But, it has turned into quite a lengthy recipe - a good one for a dinner party, but not a weeknight, well, that's not so either because it can all be done in stages. But, anyway, it's so involved, I'm not posting it here, but if anyone is interested it's posted on my blog (see way, way below) - What a fun project for today!
I played with three versions of sauces - started out with a Bechamel which turned into a Morney which morphed into a bastardized Soubise.... the Soubise was the best!!
and we testers/tasters decided it was very good!!!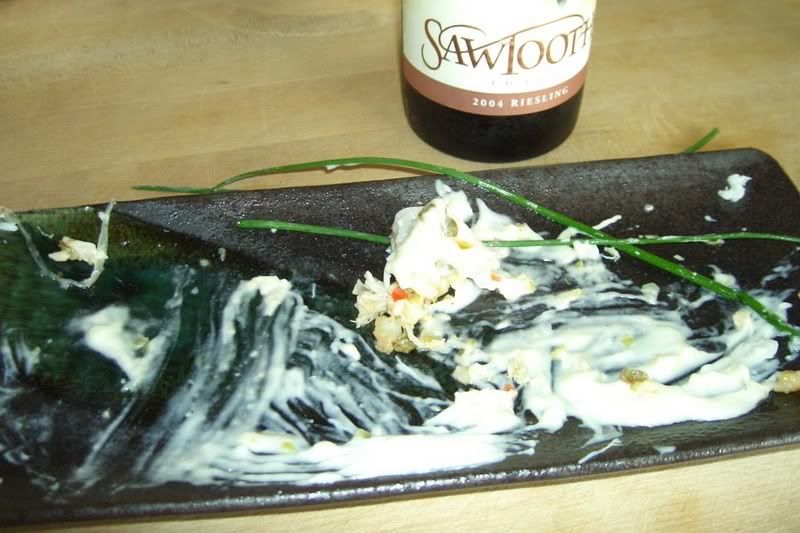 Retired and having fun writing cookbooks, tasting wine and sharing recipes with all my friends.
www.achefsjourney.com