Lorraine is my 'go to' on pepper plants, but I think this one has even her stumped. It was purcased as a, and with a tag, that identified it as a jalapeno plant....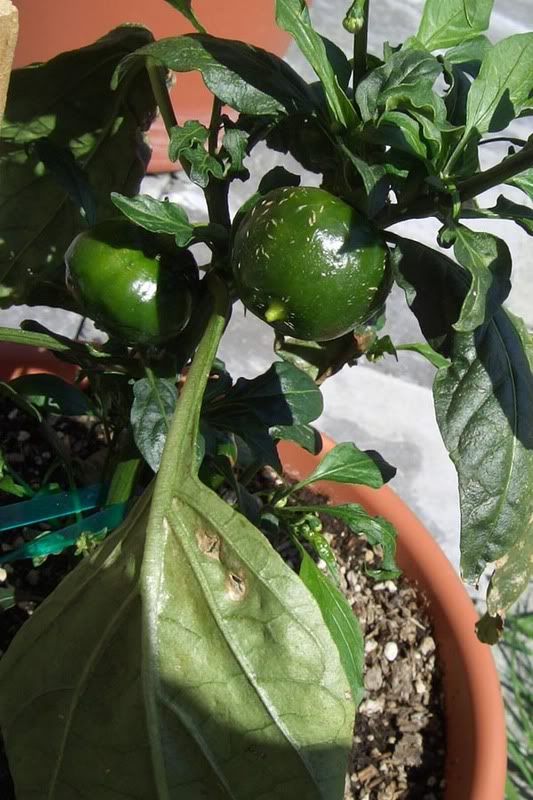 the little devils are as hard as tomatillas when they are developing their 'skin'.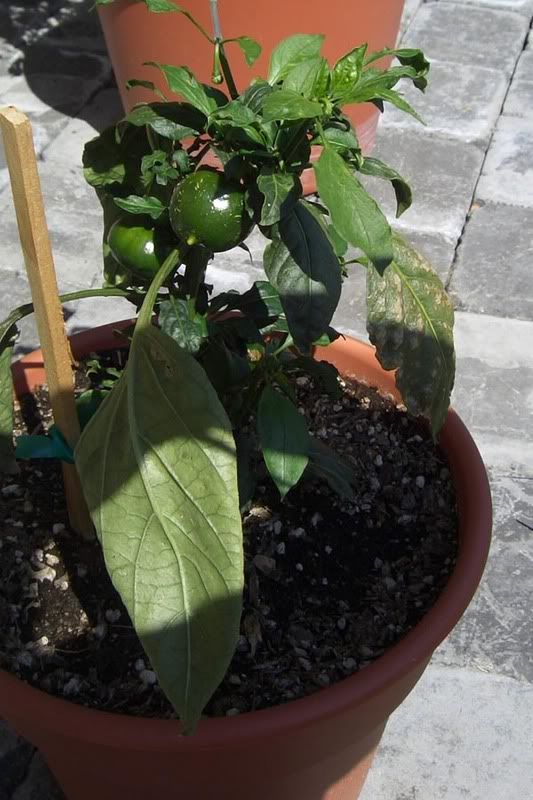 and so small - they do look like cherry peppers, but.... look familiar to anyone????
There are three peppers on the plant, I'm just about to pick one and cut it open to see what's what!!
Retired and having fun writing cookbooks, tasting wine and sharing recipes with all my friends.
www.achefsjourney.com