Well, where is everyone?? I guess I'll start this off then.
What a fun day, after working our a$$es off Saturday, I decided to just play with food Sunday and what delightful results. Good choices, Linda!
----------
Cuisine @ Home Review Dinner
Sunday, August 5, 2007
Our menu
Fuzzy Melba
Turbinado Sugar
Fuzzy Melba – nice drink, but I dirtied so many bowls/pans making this drink, don't think it's that 'nice'.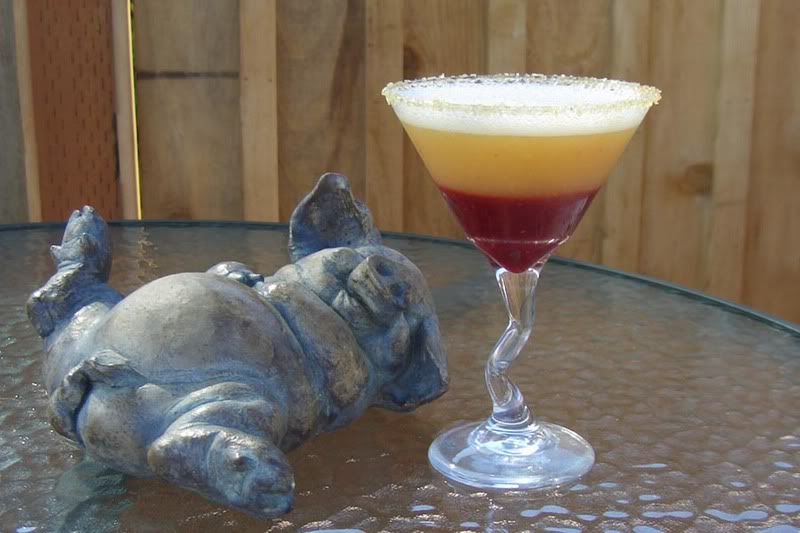 Heirloom Steaks
Chile & Lime Vinaigrette
This was not on the 'menu', but needed to keep working on the 2 1/4 pounder!! this was a nice start to the dinner and it worked with the Sauvignon Blanc well.
Bloody Mary Chopped Salad
Shooters of Dressing
Tobin James Sundance '05 sauvignon Blanc
This is one of those dishes that really surprised me - I'm not a great fan of gazpacho, so was not real enthused, but we loved it!! And it was funny, the bites of the salad that didn't include green olives did not go very well with the Sauvignon Blanc, but the bites that did? It was a perfect match - I guess the saltiness, but it was great. I'll make this again, for sure.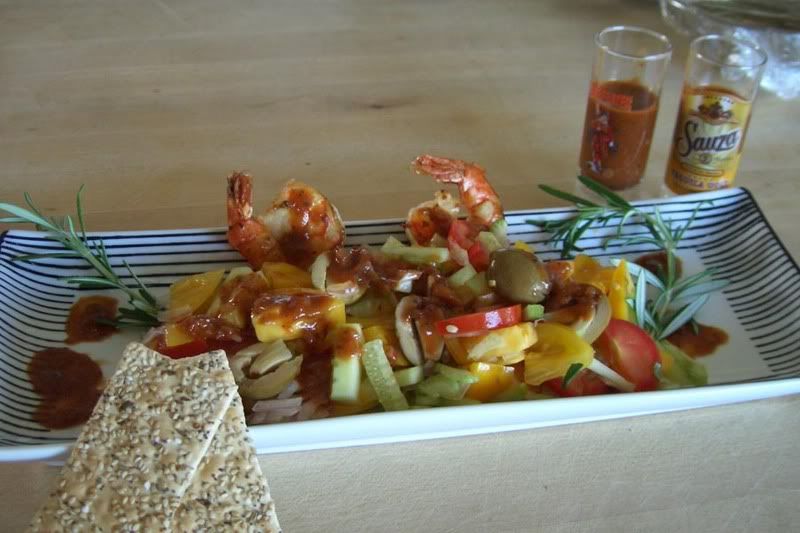 Grilled Ribeye
Roasted Red Beets
Red Wine Feta Vinaigrette
Camaraderie Cellars '05 Zinfandel
Was afraid serving the Bloody mary salad and the steak together would be just too much vinaigrette flavors, so served individual courses and served roasted beets with the steak. Oh boy, it was delicious - the picture is not anything to shout about, but it sure tasted good!! And the Zin went very well with the steak and the beets. Love the Feta Vinaigrette!!!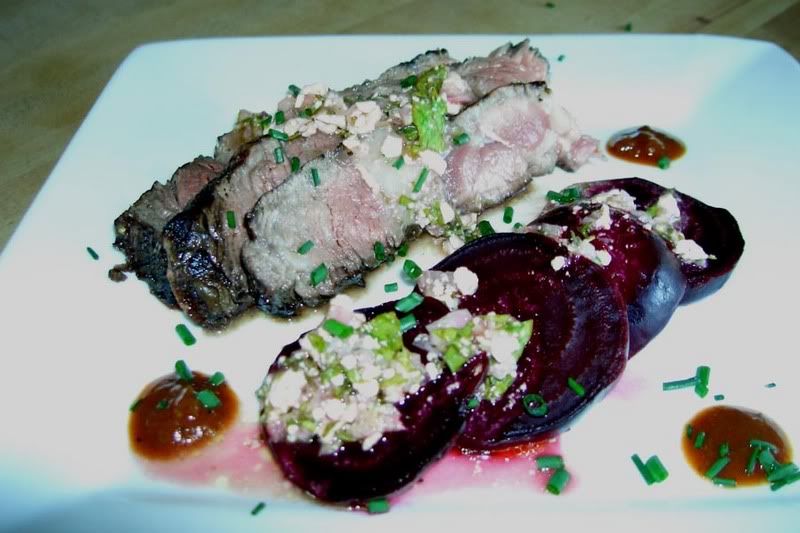 Weight Watchers English Toffee Crunch
Ice Cream Bars
Great finish
to a great dinner!
------
This was one of the better dinners - everything scale-wise would be at least 8.5 and higher.
Retired and having fun writing cookbooks, tasting wine and sharing recipes with all my friends.
www.achefsjourney.com