06-09-2017, 09:41 AM
Our work in progress -
This is my raised garden – almost done. Still working on all the water piping to go around the yard for berries. The stump inside was a huge bush we removed but ended up liking the 'skeleton' of it – not sure if it will stay.
Finally painted - almost
My tomato and zucc are planted and ready to grow!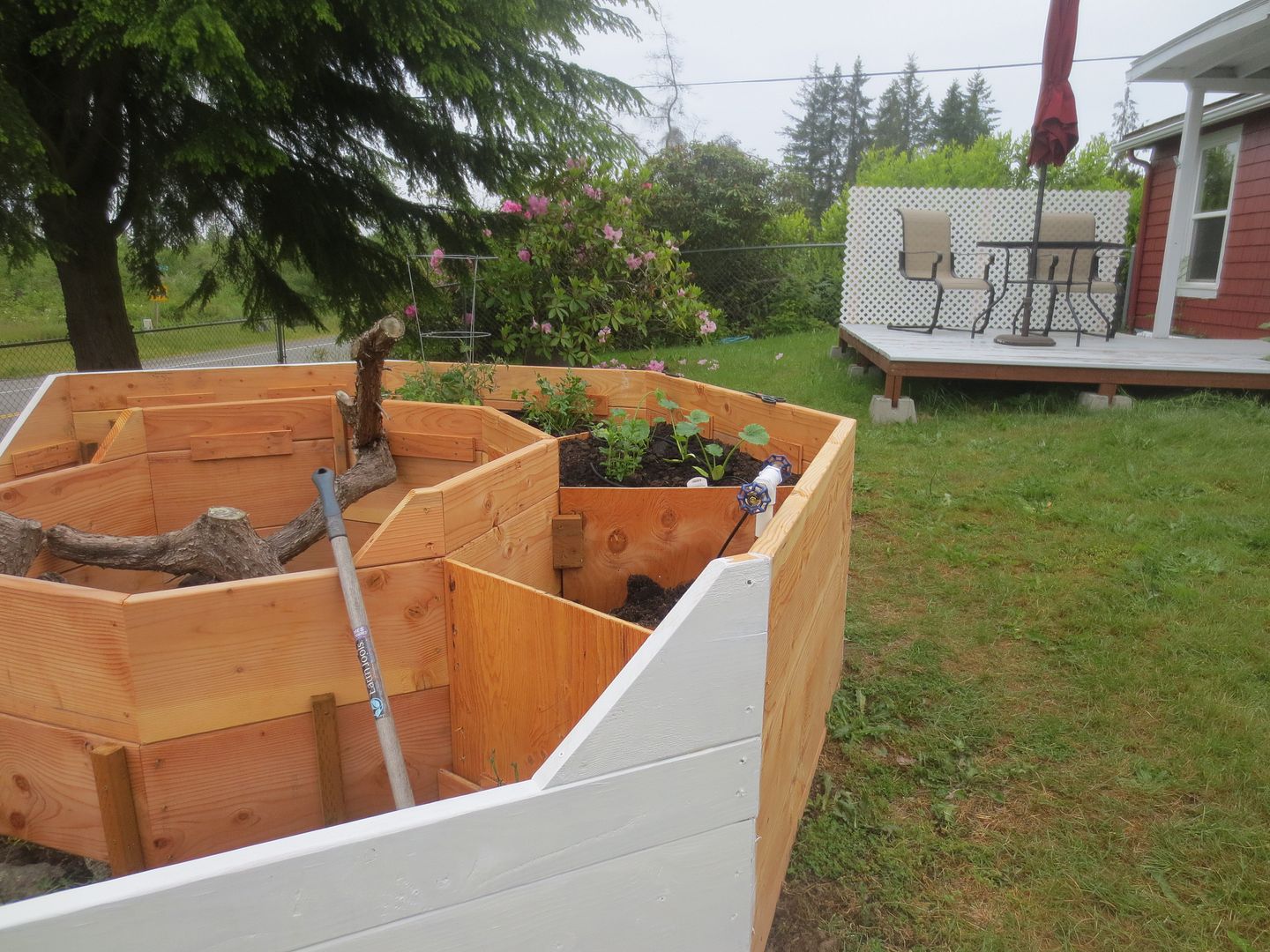 and I can admire and watch my goodies grow  from the dining room window!
Now, the hard part to decide what to plant in the remaining 6 sections. This is all the garden I will have and I just love how it is all together and compact.
Retired and having fun writing cookbooks, tasting wine and sharing recipes with all my friends.
www.achefsjourney.com