Good to see you, Barbara!! Yeah, to leftovers!
I made this Bacon Cheeseburger pizza for the sole reason I'm just craving a grilled Bacon Cheeseburger and it's just too cold for these old bones. As the pizza was ready for the oven, I was still thinking…o.k., and as it came out of the oven, it did look a lot more appetizing. Then, adding mustard, ketchup, shredded lettuce, onions and Bread & Butter pickles… WOW! This is just an incredible tasting pizza – but, only if you love a bacon cheeseburger.
Ready for the oven, didn't look real promising -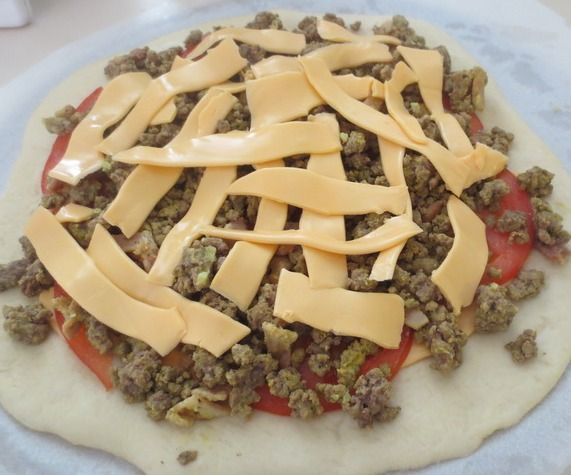 A little better out of the oven -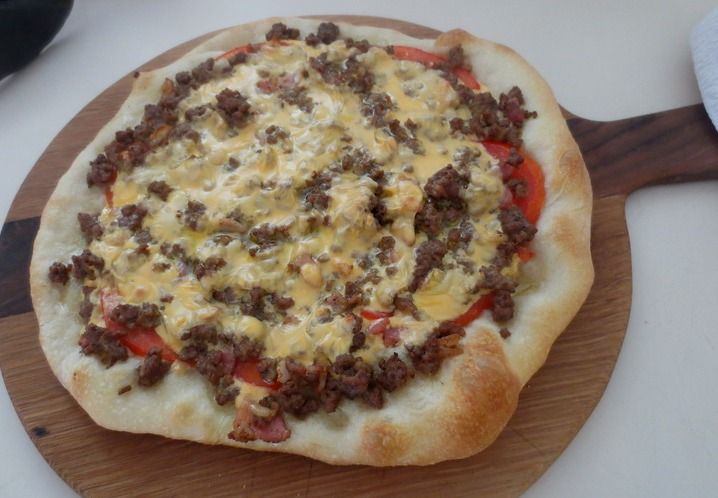 but then - added the toppings and wow, what a difference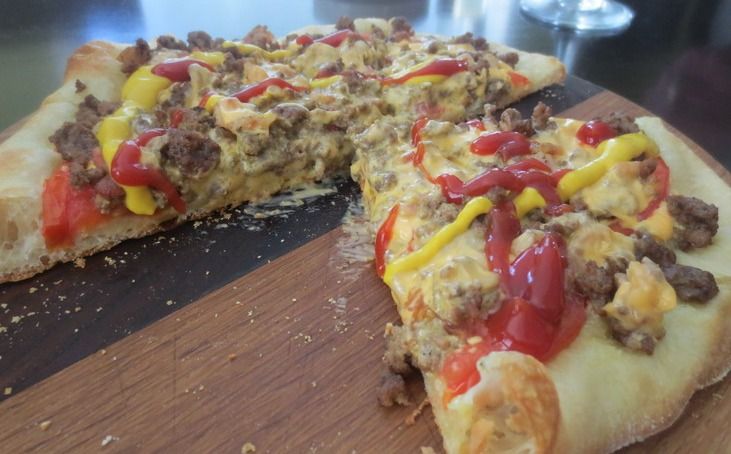 Maryann, I'm going to stop adding the enhancer to pizza dough - finally got the rise and crusty/chewy consistency we love.
Retired and having fun writing cookbooks, tasting wine and sharing recipes with all my friends.
www.achefsjourney.com