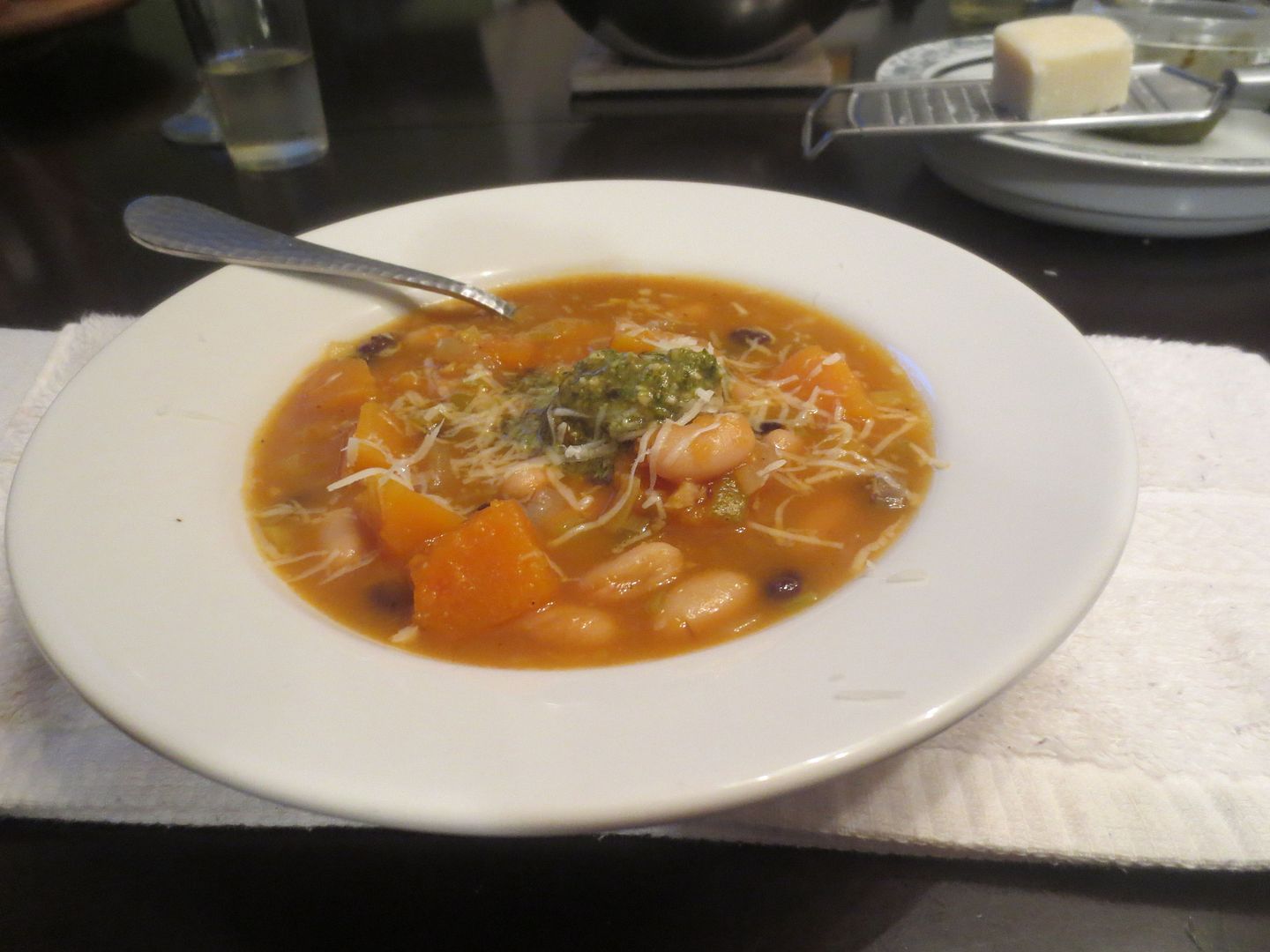 This Cook's Illustrated soup is wonderful – I think the best B.nut squash soup I've ever made AND  
with no cream or milk!! I tried to copy the recipe from C.I.'s site, but they are stinkers about sharing recipes, I guess. If anyone wants to try this version, I will type it up.
The garnish is Sage Pesto (which I didn't use – I have my own pesto) and Parmesan. I would say this garnish just takes this soup to another level….as they say.
Retired and having fun writing cookbooks, tasting wine and sharing recipes with all my friends.
www.achefsjourney.com