11-10-2016, 01:43 PM
Saw this in a newsletter this morning - Lordie, Lordie - I so want to make this.
"Boston-based restaurateurs Ken Oringer and Jamie Bissonette have created some of the city's greatest hits. In particular, we can't stop thinking about the chicken sandwich from their latest spot, a globally influenced tapas place called Little Donkey.
The craveable dish features chicken that's been fried in pickle brine, slathered in an intensely creamy avocado ranch dressing and topped with crisp green papaya slaw and jalapeños — all sandwiched in between a Martin's potato roll (aka the king of buns). Heavy? Yes. Delicious? Also, yes."
Source: Little Donkey (Boston)
Does this sound and look  interesting or what!!!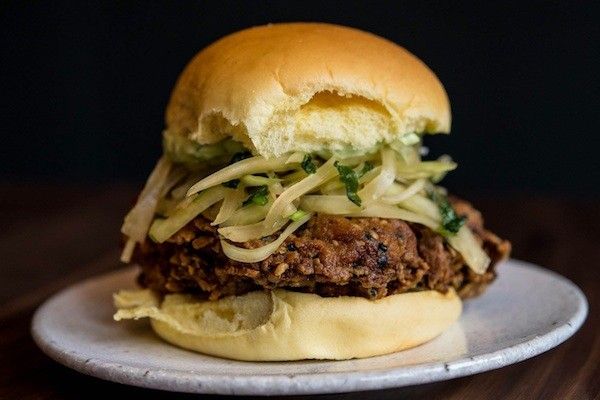 [/img]
Retired and having fun writing cookbooks, tasting wine and sharing recipes with all my friends.
www.achefsjourney.com