This was such a fun semester in school! I looked thru my log for a good diagram for making Crookneck geese and I can't find it, so this will have to suffice - hope you can make heads or tails of it.
Also, saw these pictures going thru the book and these were fun, also.
Pineapple Goose
Watermelon Carving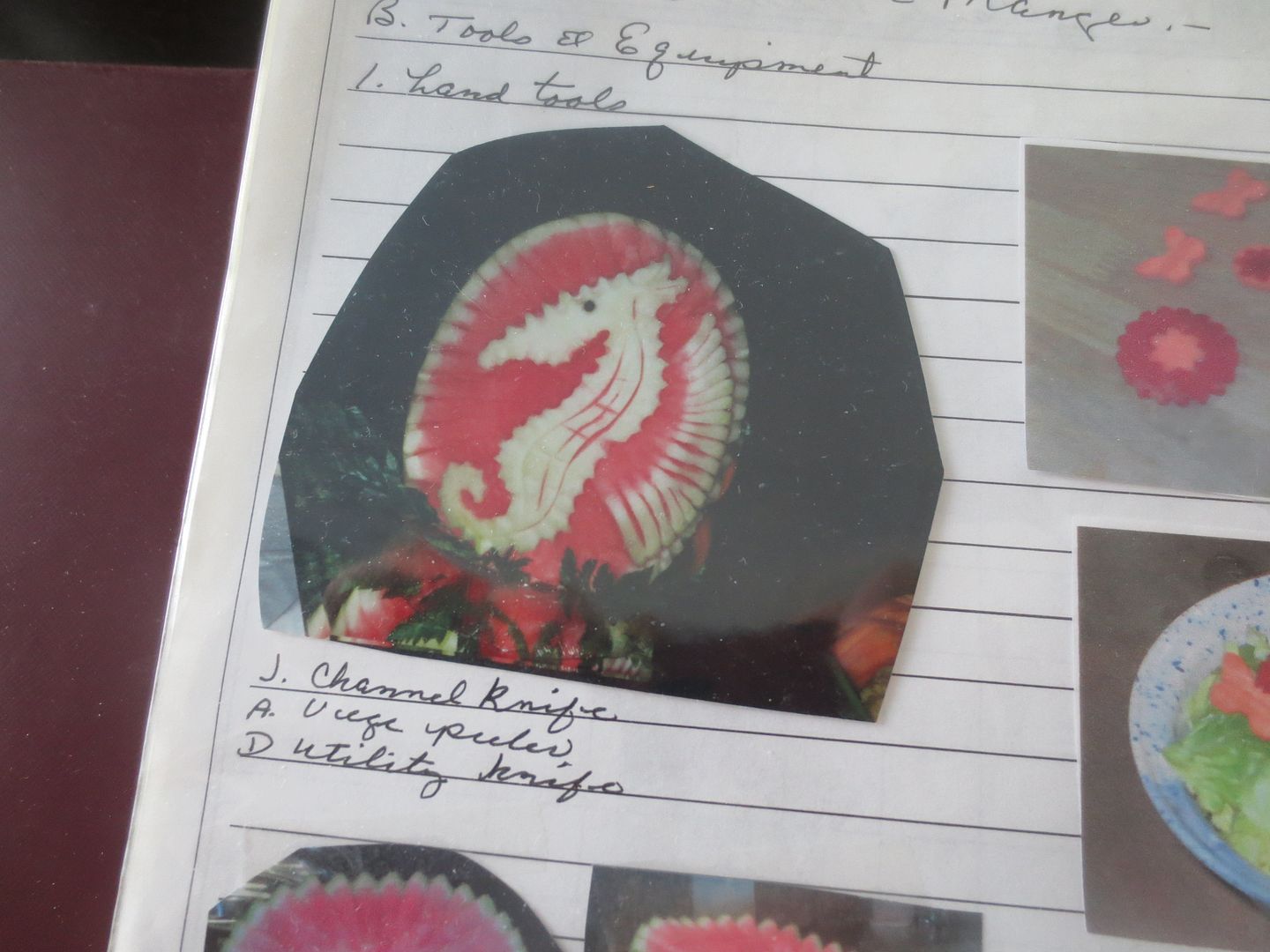 How to – Crookneck Goose
I think I forgot to write on the paper the hat is made of a salami slice.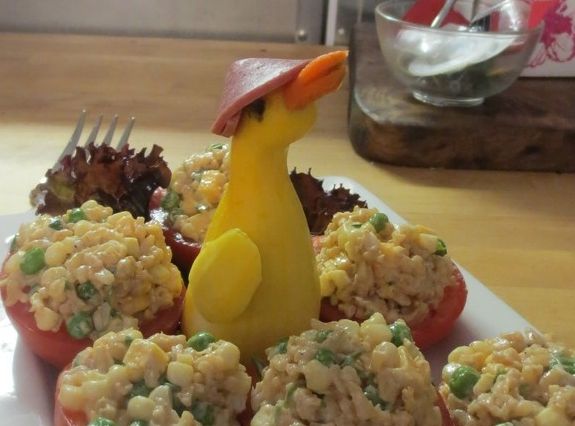 Retired and having fun writing cookbooks, tasting wine and sharing recipes with all my friends.
www.achefsjourney.com