One restaurant I was at was in Sisters OR called Rancho Vieja. They served chips and salsa at the table (of course) but also served a Mexican Coleslaw for the chips too. It was really, really great on chips.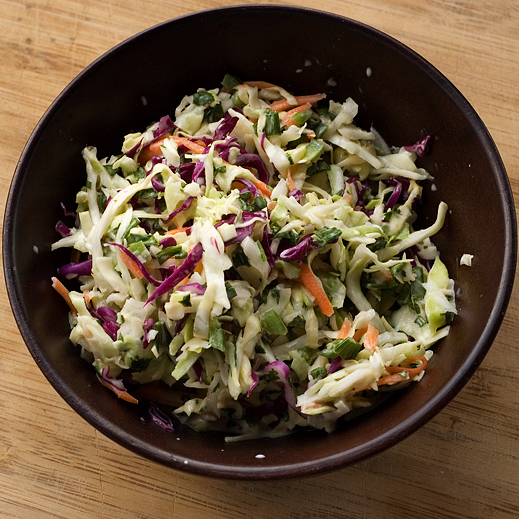 I found a recipe for Mexican Coleslaw and it is very similar to what I had. My husband LOVED it and we have been eating chips and coleslaw for a couple of days.
Mexican Coleslaw
1 head cabbage, thinly sliced or 1 pkg coleslaw mix
1 large maui onions, thinly sliced
1 bunch cilantro, chopped
2/3 cup lime juice about 5 limes
10 teaspoons light extra-virgin olive oil
1 1/2 teaspoon sea salt
2 tablespoon sugar or 2 tablespoon sugar substitute
8 jalapenos, seeded and thinly sliced
Combine the cabbage, onion, cilantro and jalapeños in a salad bowl and set aside.
Combine the lime juice, olive oil, sea salt and sugar and whisk until the sugar and salt are dissolved, then pour over the cabbage mixture and serve immediately.
Note from Laura: This does do very well for a few days in the fridge. Great for an appy to bring to a gathering. Must try with pickled jalapenos because that is what the waitress said was used. I thought this recipe was really wonderful though. The addition of cumin could add some great flavor I think.
------------------------
The other recipe I am working on recreating is a
Chicken in Green Mole
. This was served with warmed tortillas on the side. When we ate we also put the Mexican Coleslaw on top and it was really, really superb.
I still have not found a
Chicken in Green Mole
recipe that looks similar to the one we had. I may have to try a few to get it right. The Green Mole had the same 'chocolate' bite as the brown mole. Gosh it was delicious.
So if any of you have a green mole I should try, let me know!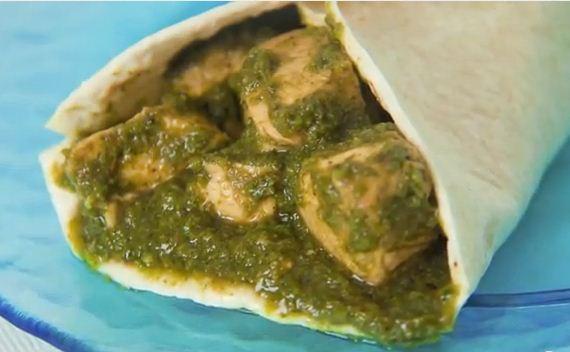 "Time you enjoy wasting is not wasted time."
Laura