from Food & Wine, Feb. '12 - Buttery Crab Bread Pudding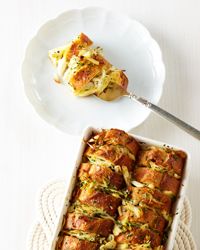 This is one of those duh moments - why didn't I think of making bread pudding with the bread standing up. It looks so great!
(and tasty)
http://www.foodandwine.com/recipes/butte...ad-pudding
Retired and having fun writing cookbooks, tasting wine and sharing recipes with all my friends.
www.achefsjourney.com