Ok so last night I did the Cantonese Duck that Jean posted. I started with a 4.5 pound duck.
One thing I had not calculated was excess weight. First off it came with a packet of orange sauce that weighed 9 oz, plus all the giblets and neck which were another 8 oz. So over 1 pound was unusable.
All of the ingredients you'll need for one tasty dish.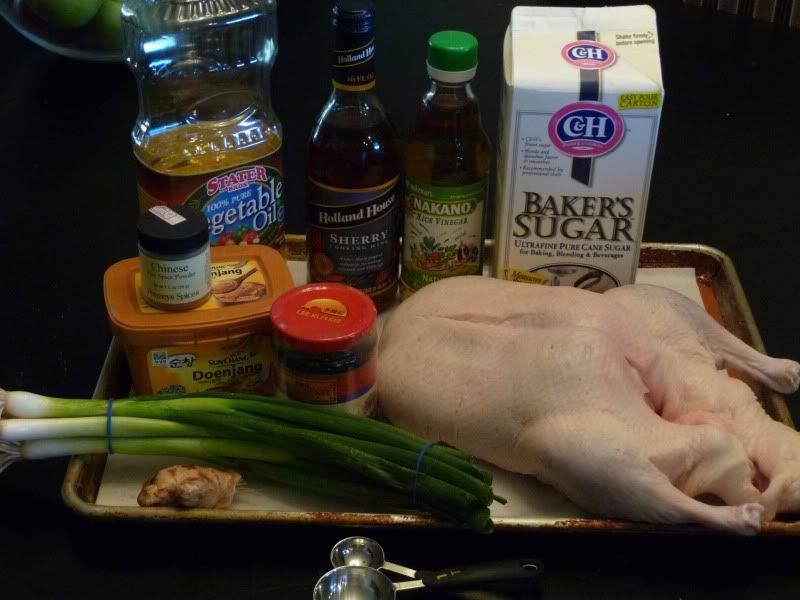 So as the directions said, hang the duck for 5 hours in a cool location to dry. I hung mine for 7 hours in the garage and was glad it was cool. I put a fan on it to help dry it.
I continued to add the glaze for 3-4 more applications as the previous one dried.
This is after 4 coats.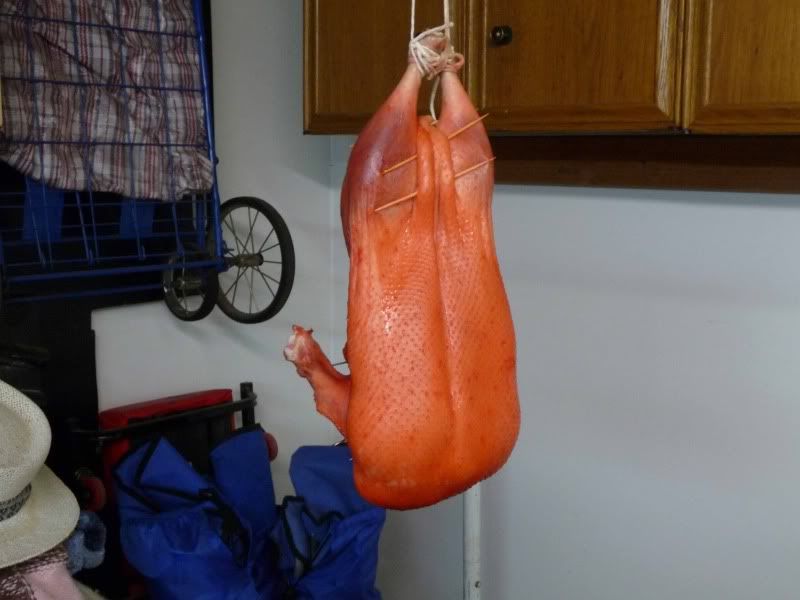 As I mentioned I wanted to put in the oven but discovered that my oven wasn't big enough to hang it, or, even put it at a decent angle. So I had to quickly adapt and used my smoker. But being so cold outside I could not get it up to 400 degrees to start so the whole thing cooked at 350.
Into the smoker it goes -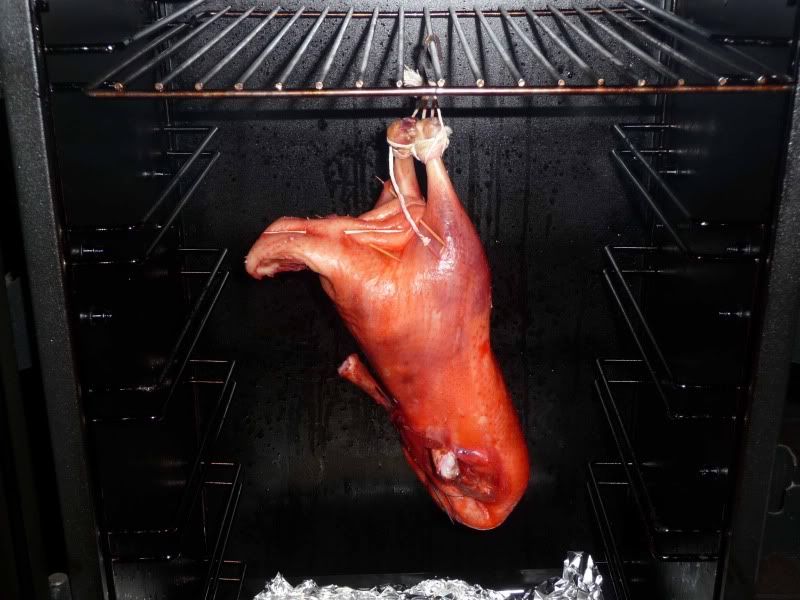 After 30 minutes I basted it with a fresh batch of glaze. It said to use the remaining glaze, but I couldn't use it as it had been exposed to raw duck in the initial application. Next time I'll pour half of the glaze into a fresh container to use during cooking.
It cooked for 1 hour and 20 minutes -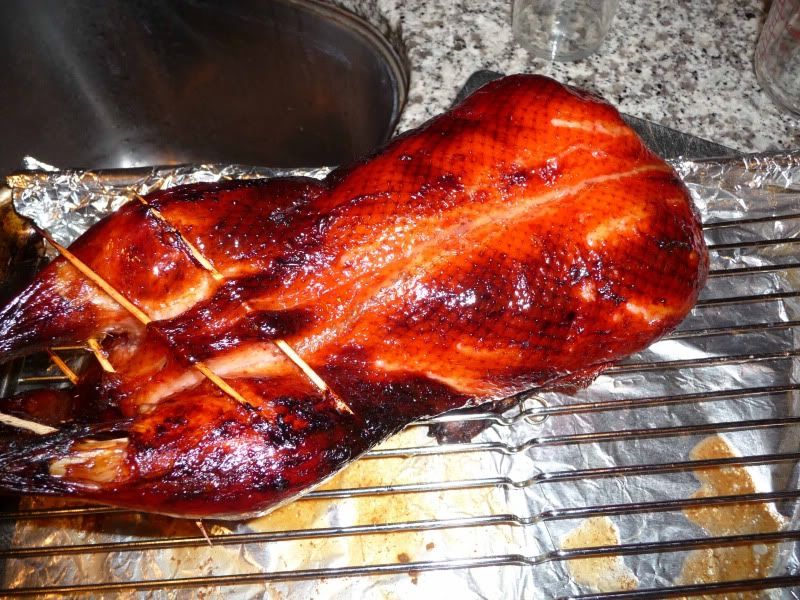 I made a stir fry of noodles, snow peas and carrots and used a sauce similar to sweet and sour.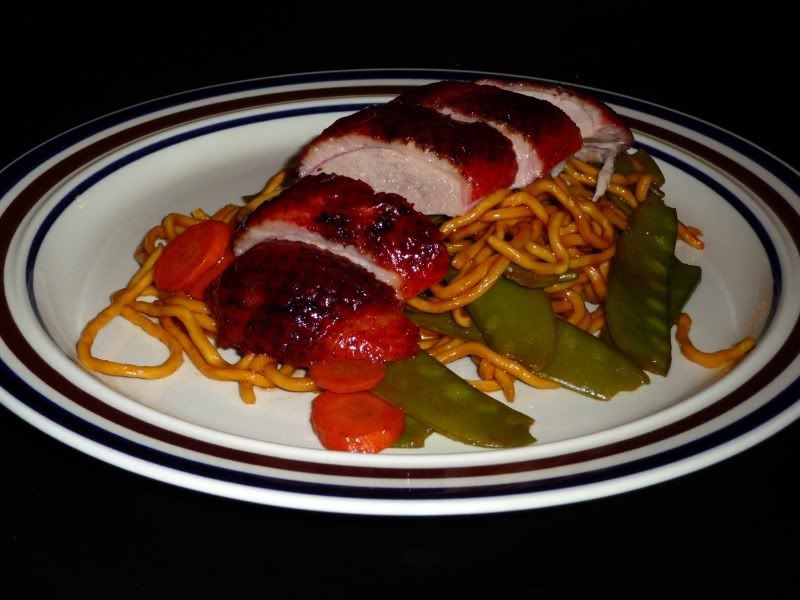 This is a wonderful dish!! I was very leary about having the duck hanging out a temperature higher than 40 degrees. We're always told to refrigerate! But after 7 hours of hanging it was fine. I don't know that I would try this in the summer time. Would probably leave it uncovered in the fridge if that were the case.
This was Derek's first duck exposure and he loved it!