School cafeterias have changed in the past few years....at least they have around here. Soon after I started at my current school, the admin decided to replace the old tables and chairs in the school cafeterias with some tables with attached seats that fold up and can be moved around. This was a pain, because I have to sit on these things, also. I never thought I'd be THANKFUL for a 20 minute lunch!
But the REAL pain is when I have to go to a workshop that is held in a school cafeteria. That means, I have to sit on this thing for hours...sometimes, all day! I spent three hours sitting at one of these tables today, and my sciatic nerve is really protesting right now! Check out the blue "seat" in the picture below.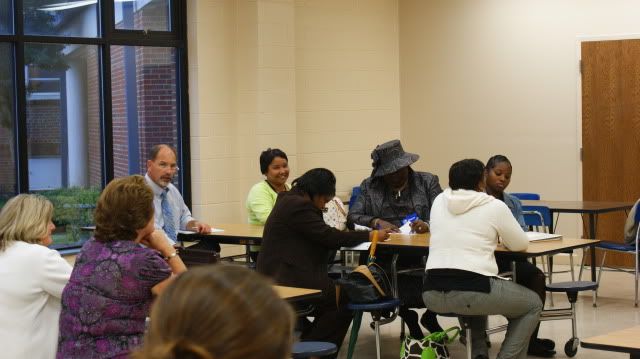 Daphne
Keep your mind wide open.