All my life, I have loved this dessert!!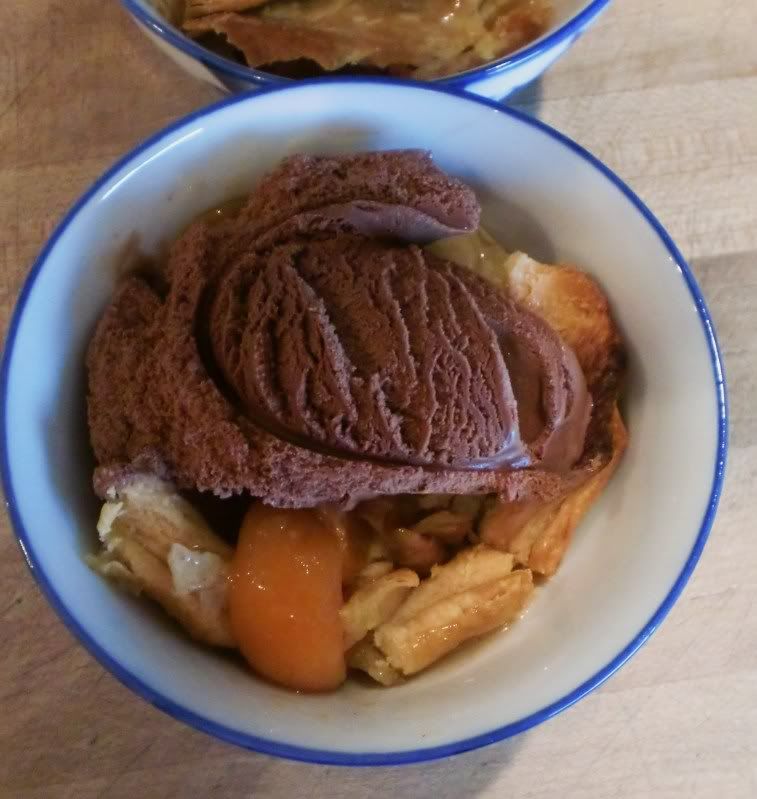 Apricot Cobbler (or pie before heartburn took over
) and chocolate ice cream
But, first we had to (?) have dinner - another mushroom pizza, but this time not so rich. I sauteed onions and tomatoes in a littel olive oil and chicken stock, then added a couple T. basil.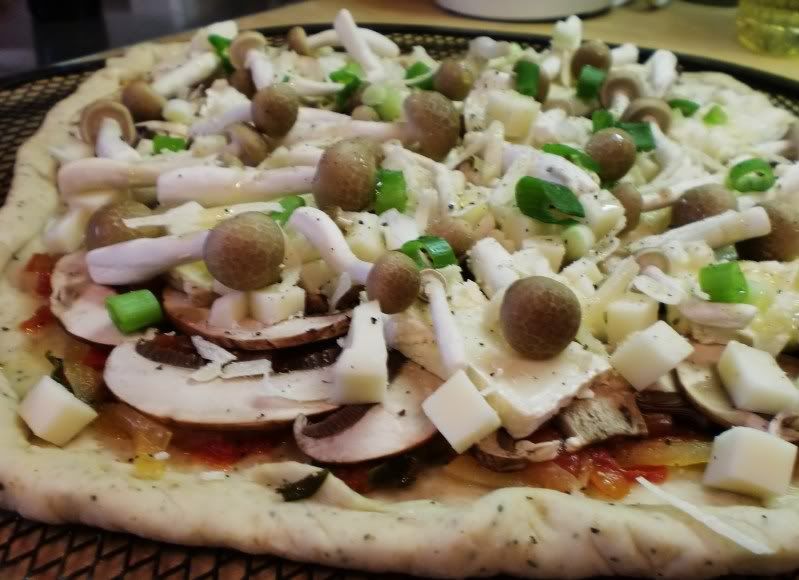 Layered the onion/tom, cremini mushrooms, mozz. and more trufflestack chese, some beecher mushrooms I had left and topped with Parm and green onions.
Made a better dinner pizza than the first one - which was so rich, it needs to be an appetizer.
But, dessert was the most star of today - half of the cobble went to the neighbors, just can't have that in the house.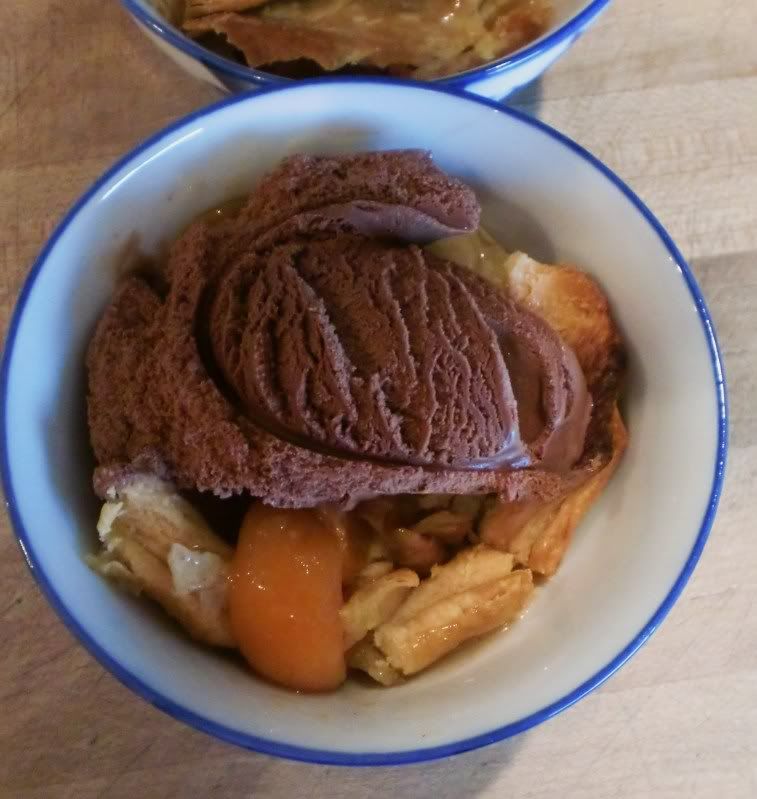 drool.
Retired and having fun writing cookbooks, tasting wine and sharing recipes with all my friends.
www.achefsjourney.com