I made another recipe from the ACF calendar that is over my work area and it was really screwed up. So, I emailed the Idaho Potato Council about it - they agreed and changed the recipe online and then sent me this little guy - isn't he cute?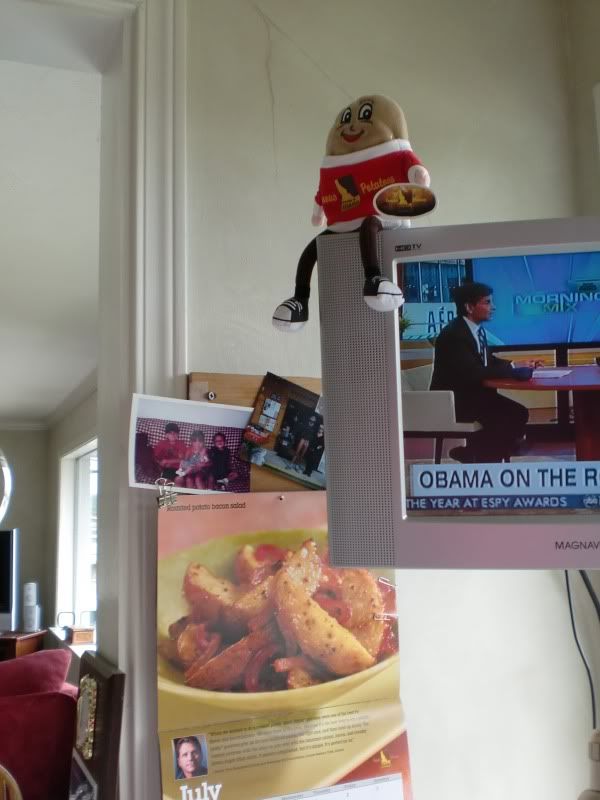 The recipe, which was very tasty after worked on was for Roasted potato bacon salad. That's the picture of it to the left.
He may go in the trailer to help Gert watch over us.
Retired and having fun writing cookbooks, tasting wine and sharing recipes with all my friends.
www.achefsjourney.com