and Red Pepper Mayo from Soups, Stews & Chilies book - very tasty!! This will be a great base soup to add all the goodies in the garden as they come ripe!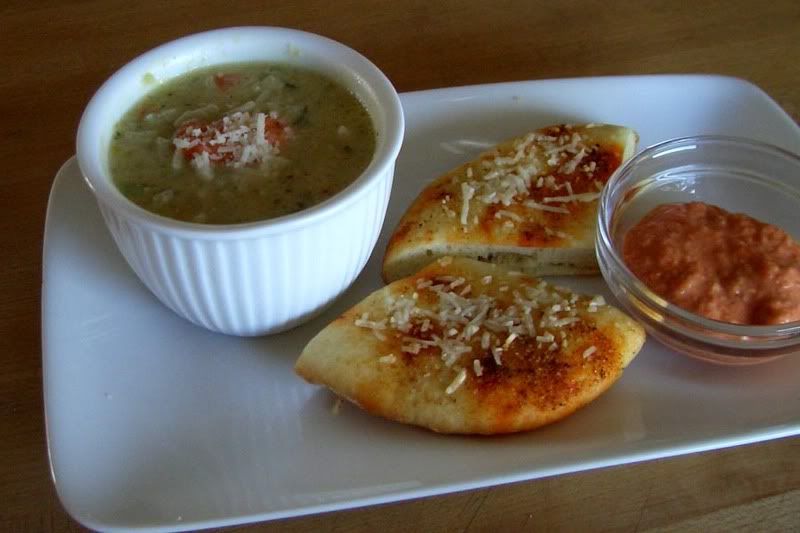 and the pita chips (from homemade pitas - which were wonderful!
) and good with the soup also. But,
c@h
has you use wedges of the pita and I think I prefer the wedges then cut in half - too bready otherwise for a chip.
Retired and having fun writing cookbooks, tasting wine and sharing recipes with all my friends.
www.achefsjourney.com