How do you all fry your potatoes??
I tried a new method today (after what, 60 years???????????
) - Started them (potatoes and onions) for 15-20 minutes - in cast iron skillet of course, then I added 1/4 cup water & my garlic and covered them. Did this a second time after the water had cooked away. Then when dry again, I turned the heat up to med-high and brown up. I think they turned out the best I've made.
Our dishes - mine first (egg cooked properly...) but the potatoes don't show.
and, this one is Roy's with his egg cooked too long for me - but the potatoes kind of show.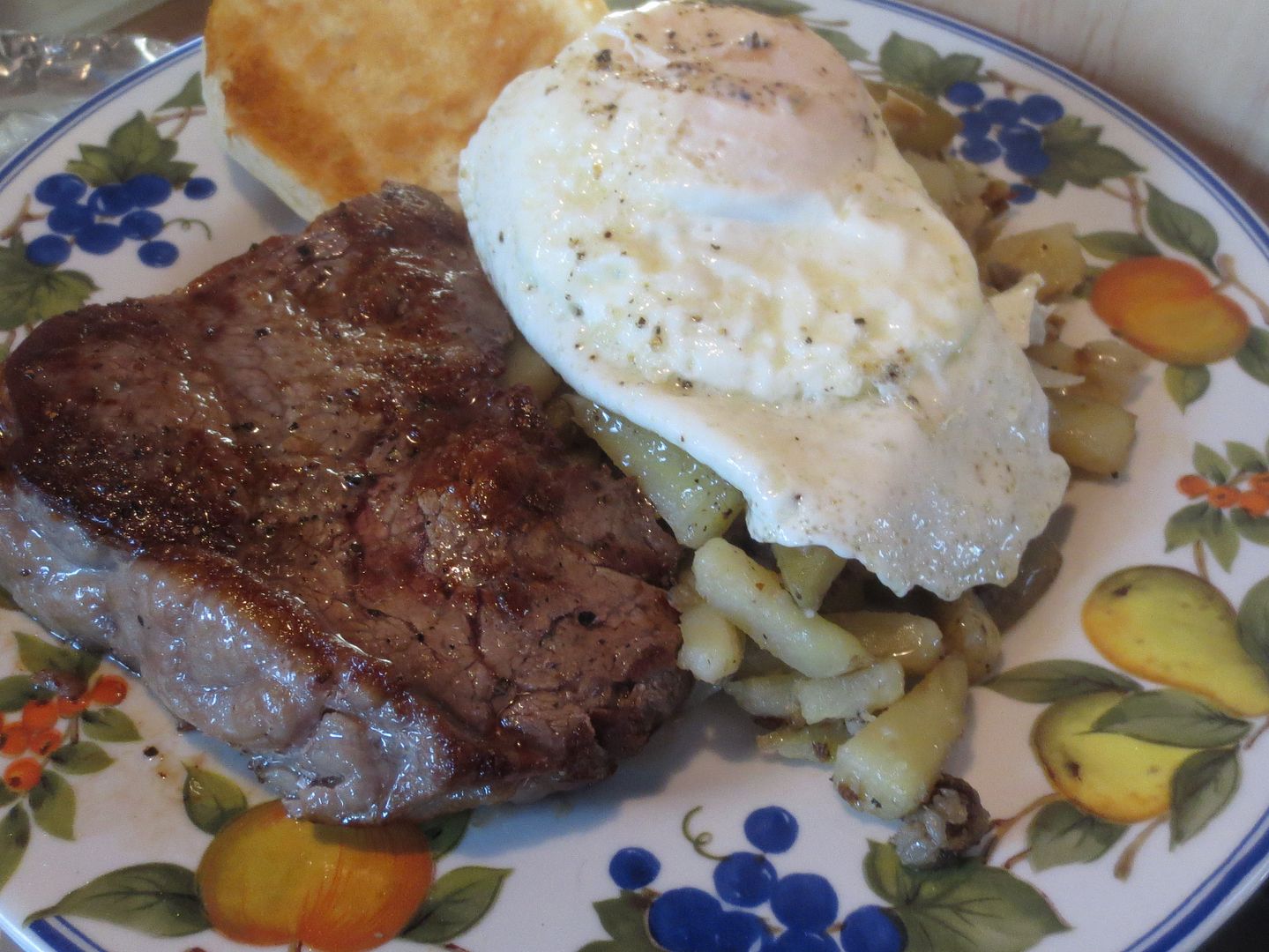 I'm open to new ideaa from you all.
Retired and having fun writing cookbooks, tasting wine and sharing recipes with all my friends.
www.achefsjourney.com