---
Memorials for Jean (cjs) - labradors - 10-05-2017

Two days (so far) with no new posts.


---
RE: OT: Where is everyone? - Harborwitch - 10-05-2017

I think we are missing our Fearless Leader??  

Someone needs to help Jean out here.  I also check daily Labs . . .


---
RE: OT: Where is everyone? - Mare749 - 10-06-2017

Well, I don't know about everyone else, but I'm on vacation this week. Will be on the road all day tomorrow. Hoping to drive straight thru.


---
RE: OT: Where is everyone? - cjs - 10-06-2017

Labs, I'll  let Maryann let you in on the news when she gets a chance....


---
RE: OT: Where is everyone? - Gourmet_Mom - 10-07-2017

I'm back.  Just got a little side tracked for the last two weeks.


---
RE: OT: Where is everyone? - Old Bay - 10-10-2017

I am sorry to report that Jean passed way last night with Roy and her children with her. She called in Hospice only a few days ago. It was sudden.
She could not swallow and was tired of it. I am devastated. I don't have anymore details but will post them when I know. Ya'll please do the same.
RIP, with Love my dear friend, Old Bay, (Bill & Jane Miller)


---
RE: OT: Where is everyone? - esgunn - 10-10-2017

I am so heartbroken by the news of Jean's passing.   Please rest in peach Chef Jean.   You will be missed.  Prayers to Roy, Tracie and family.


---
RE: OT: Where is everyone? - luvnit - 10-10-2017

I received the news this morning. I am so saddened by this news. We had been planning to go out and see them. Prayers to her family. Such a fun and wonderful person gone way too soon


---
RE: OT: Where is everyone? - Cubangirl - 10-10-2017

I am so sad. Though I never met her in person, I felt as if I knew her. She was always so helpful. My thoughts and prayers are with her family.


---
Memorandums to Jean (cjs) - luvnit - 10-10-2017


I just felt like Jean deserved her own thread. I would have moved everyone's posts to here, but I can't do that.
Our friend  will be missed. Such a lovely sweet, talented, wonderful lady and friend. Mentor and inspiration to many. Passing on her enthusiasm and love of food to everyone who crossed her path. My deepest sympathy goes out to Roy and her family. She will be greatly missed.
There are so many memories I am sure we all have. She so welcomed everyone who came to this forum. We sure baked a lot of that No Knead Bread! Which I will have to do this week just to remember her. This pic was taken in her old kitchen in Port Angeles. I have that exact Champagne sitting on my shelf right now (Schloss Biebrich) and I always think of her when we have it. She had shelves and shelves of 3 ring binders of recipes. Roy had customized every inch of their home. What a cool place. I can see Roy's salt box. And I still these exact champagne glasses when they post pics.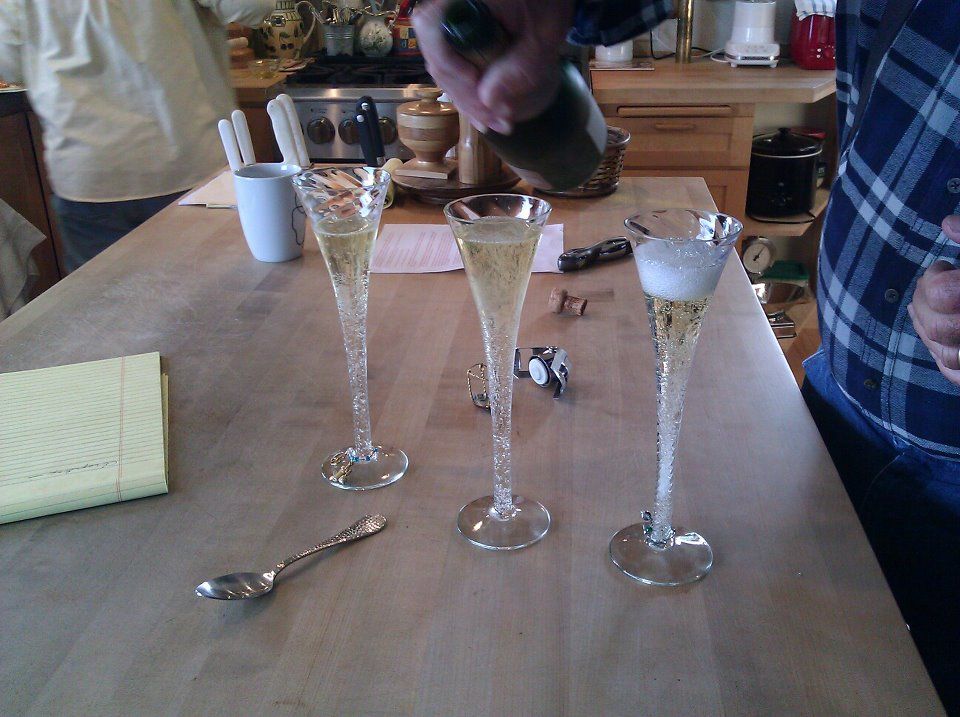 ---