---
Jean and Blane - Gourmet_Mom - 12-21-2013

You have both posted great potato sides. I could do my twice baked potatoes tomorrow, and all would be happy. (Family Christmas Eve Dinner Part One) I am doing a standing rib roast. My butcher has promised to cut bones off a six bone Angus Beef Roast and tie back on....at $5.99 per pound.

Regarding the potatoes. I would like to switch it up, maybe? Jean, you recently did one, that I think was make ahead, and Blane does that stacked thing? Need recipes!


---
Re: Jean and Blane - cjs - 12-21-2013

I'm not remembering what I might have made - other than grilling them lately, the only potato dish I did was the Warm Corn Chowder Salad with Bacon and Cider Vinegar for Thanksgiving. But, I'm thinking that would be a little rustic for Christmas dinner??? Or, maybe not...

This was one I did for Roy's B'day and it was wonderful....
Mashed Potatoes with Crispy Shallots*****

For ultrafluffy potatoes, Grace Parisi presses them through a ricer. To achieve a similar texture, pass the potatoes through a food mill or a fine-mesh sieve. If you choose to mash them by hand, be gentle; otherwise, the potatoes will turn gluey. Grace offers other creative ideas for fluffy mashed potatoes like Mashed Potatoes with Parmesan Cheese and Fresh Thyme and Mashed Potatoes with Butternut Squash.total time: 45 min. serves 12

6 lbs Yukon Gold potatoes, peeled and quartered (see Note)
4 peeled garlic cloves
2 cups canola oil
6 large shallots, thinly sliced (1 1/2 cups)
1 cup half-and-half
1 1/2 sticks (12 tablespoons) unsalted butter
Kosher salt

1. In a large pot, cover the quartered potatoes and garlic cloves with cold water and bring to a boil. Simmer over moderate heat until the potatoes are tender when pierced with a fork, about 20 minutes.

2. Meanwhile, in a medium skillet, heat the canola oil until shimmering. Add the shallots in a single layer and cook over moderate heat, stirring frequently, until they are golden, about 15 minutes. Using a slotted spoon, transfer the shallots to paper towels to drain.

3. Drain the potatoes and garlic in a colander, shaking out the excess water. Add the half-and-half and butter to the pot and heat until melted. Remove from the heat. Press the potatoes and garlic through a ricer into the pot and season with salt. Stir and cook over moderate heat until very hot. Transfer the mashed potatoes to a bowl. Just before serving, sprinkle the shallots with salt and garnish the potatoes with the shallots.

Tips
Make Ahead The mashed potatoes can be made earlier in the day and kept at room temperature; warm over moderate heat, stirring constantly. The fried shallots can be kept in an airtight container for up to 3 days; reheat in the oven if desired. Notes Yukon Gold potatoes have yellow flesh and a naturally creamy texture, which makes them ideal for mashed potatoes. They're available at most supermarkets.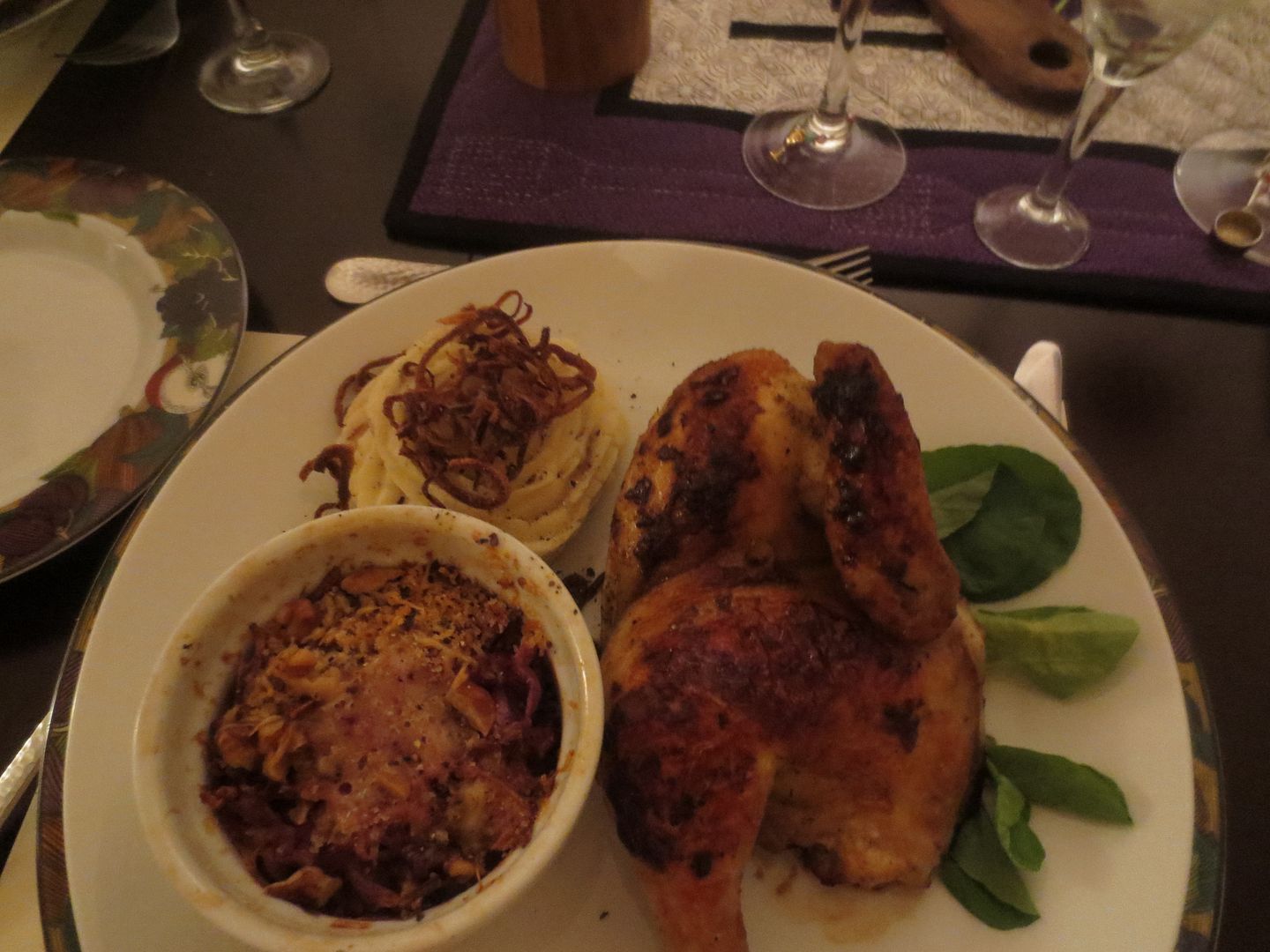 Made this dish for Roy's b'day, 10/29/13 - great flavors, but be careful with the shallots they burn in an instant!!

-----------
Are you more interested in the plating or a recipe for a potato dish - I guess I'm not sure what you're wanting.
---
Re: Jean and Blane - losblanos1 - 12-21-2013

I'm not sure which potatoes you're referring to, here are three ways that I cooked them stacked. Is it one of these?

I call this one Hassleback Confit.



This is a potato galette.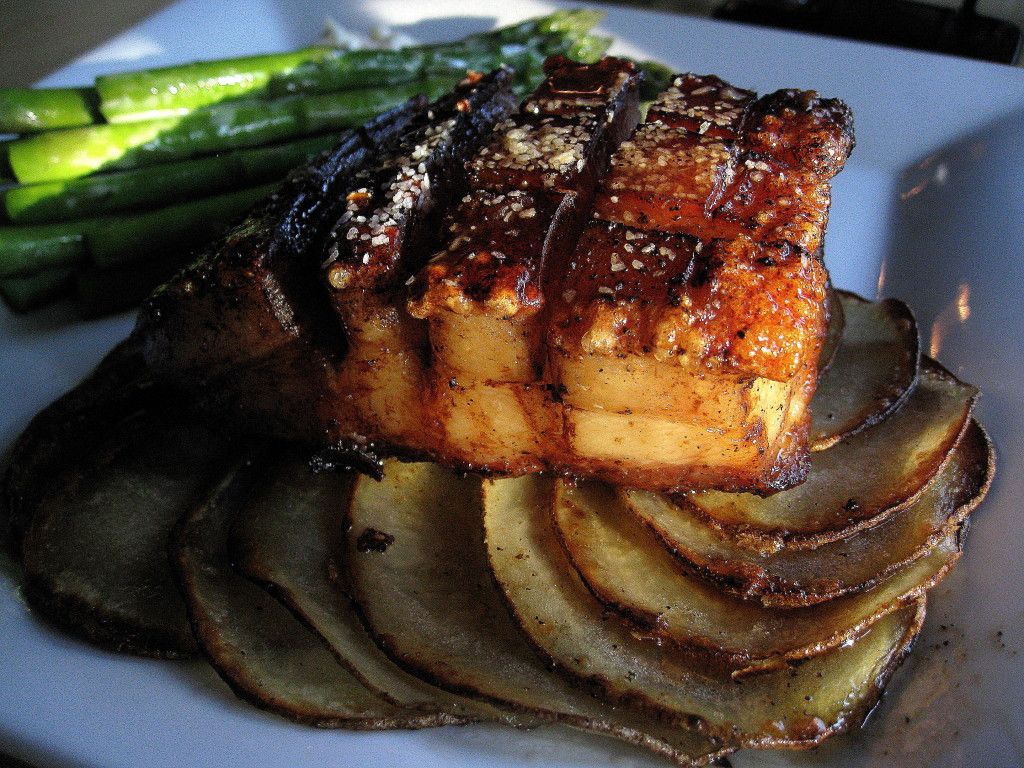 This is a regular baked potato standing on end.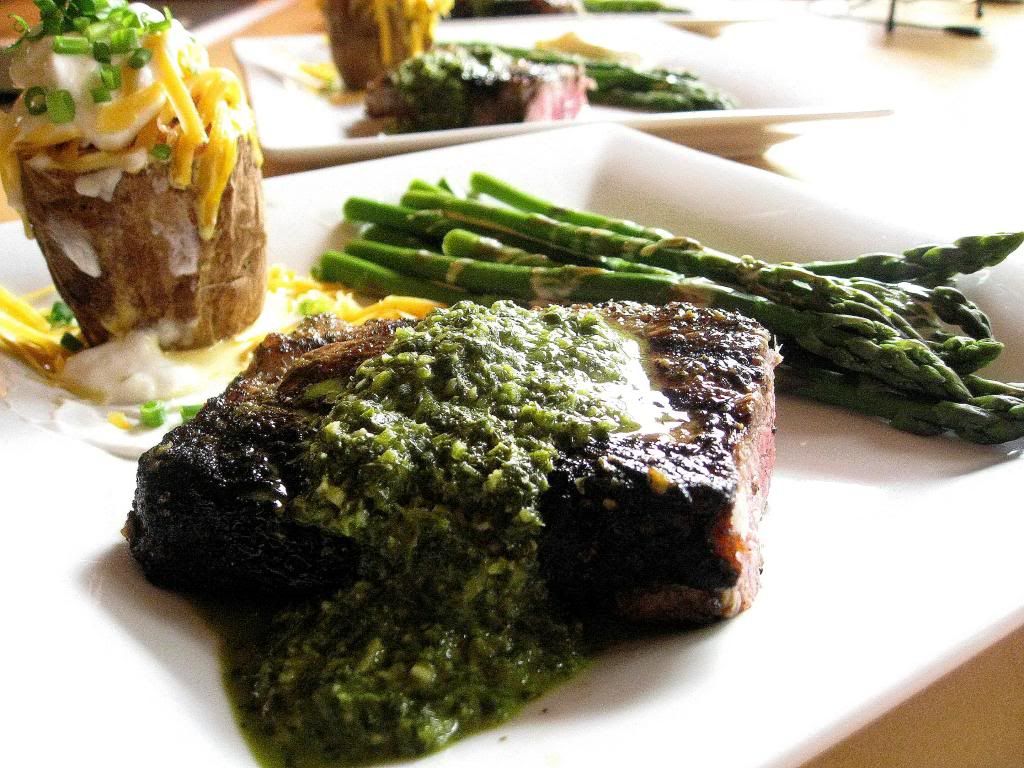 ---