---
T.G.I.F. Dinner, 12/13/13?? - cjs - 12-13-2013

Friday the 13th today - be careful out there!! What's on the menu for everyone today??

I've been craving a breakfast of steak and eggs - so that's what I'm making for brunch with fried potatoes & onions (and of course, bubbly-our last bottle in the house!) Later, we're having a flank steak with a side to be determined....

Talk about a beef day, but I'm tired of chicken/turkey!

edited to add - our sunrise this morning in Fort Stockton, TX - gorgeous. Supposed to get to 68°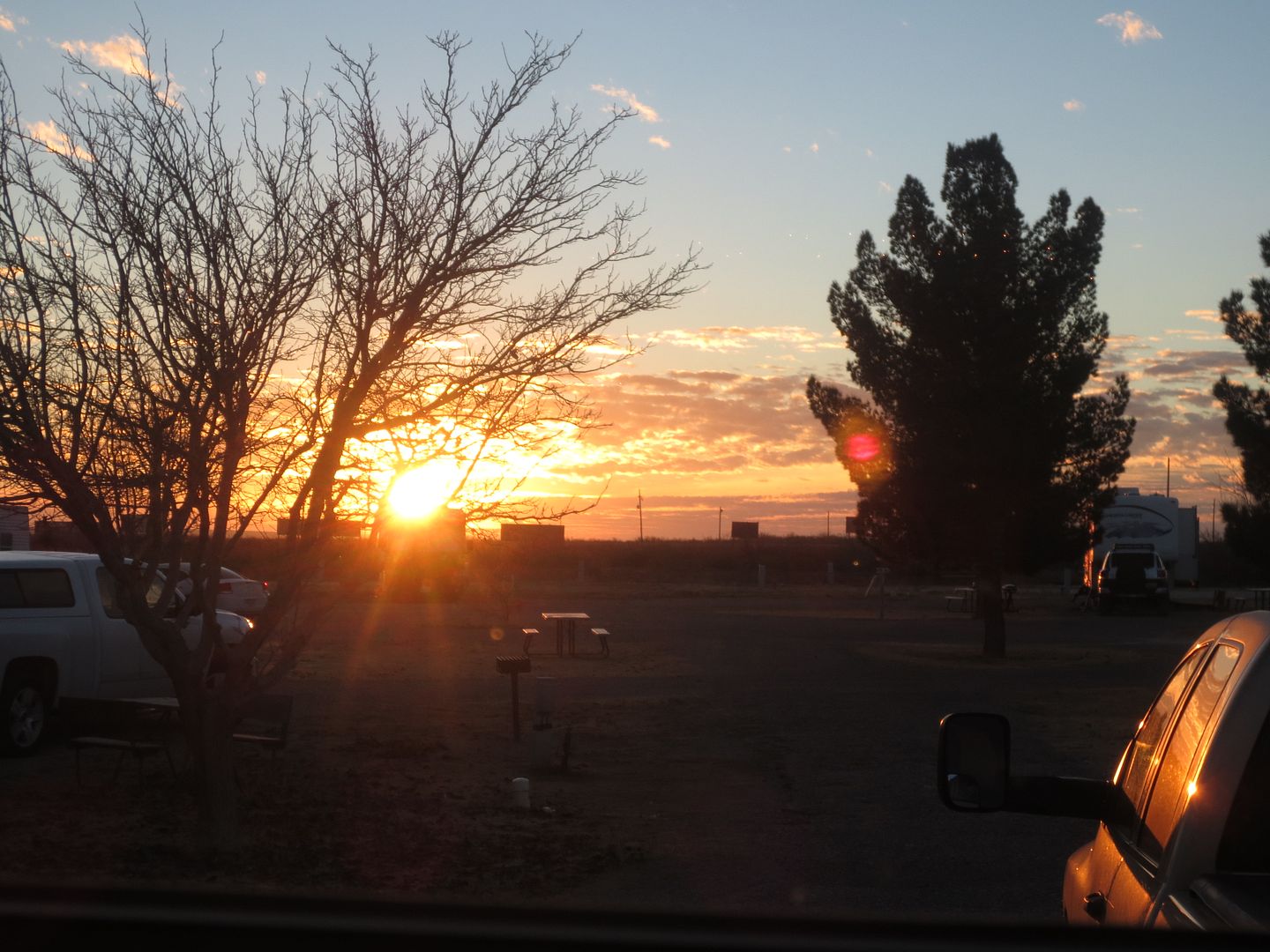 ---
Re: T.G.I.F. Dinner, 12/13/13?? - luvnit - 12-13-2013

What a great picture!

I was all set to make rabbit today, but we have a young guest coming over. Her parents have a wedding to attend and asked if we could let Maggie and her friend hang out for the night.

So... these two girls are so similar foodwise. We will have Buttered Noodles, Popcorn, and Birthday Cake Oreo Cookies, Milk. It appears they only like the light colored foods


The rabbit will have to wait until tomorrow!
---
Re: T.G.I.F. Dinner, 12/13/13?? - Trixxee - 12-13-2013

Can Michael come to your house tonight, Laura? He would be very happy with that menu.


Well, Tony has to go to a company Christmas party at the House of Blues down in San Diego so I don't have to cook. But we are going here for lunch.

http://www.anepalcoscafe.com/menu/main-street-location/lunch/

I think I'm getting the Chipotle Creamy Chicken Crepe (Chicken Breast/Bacon/Mozzarella Cheese/Chipotle Cream). They have a nice wine list too.


---
Re: T.G.I.F. Dinner, 12/13/13?? - Gourmet_Mom - 12-13-2013

William missed making the BBQ for church, so we're having that tonight! YUM!


---
Re: T.G.I.F. Dinner, 12/13/13?? - losblanos1 - 12-13-2013

Beautiful Jean. That's an amazing menu Trixxee.

Tonight it's pan fried boneless rib-eyes with brandy mushroom sauce and asparagus.


---
Re: T.G.I.F. Dinner, 12/13/13?? - Lorraine - 12-14-2013

Laura, sure wish I was closer for the rabbit!!! My father used to trap them, so my Mom always had lots in the freezer. The store had hams for $.77 / lb, so we did a boiled dinner the first night. Yesterday was Split Pea Soup with Cornmeal Dumplings, and salad.


---